1. Avila Naturalle launches 'Become a Distributor' program, promises good rewards for prospects
AVILA Naturalle, a renowned company in the beauty and wellness industry with headquarters in Alimosho, has called on interested individuals to join the Avila family and become a product distributor.
The information was passed to AlimoshoToday.com today May 17, 2023.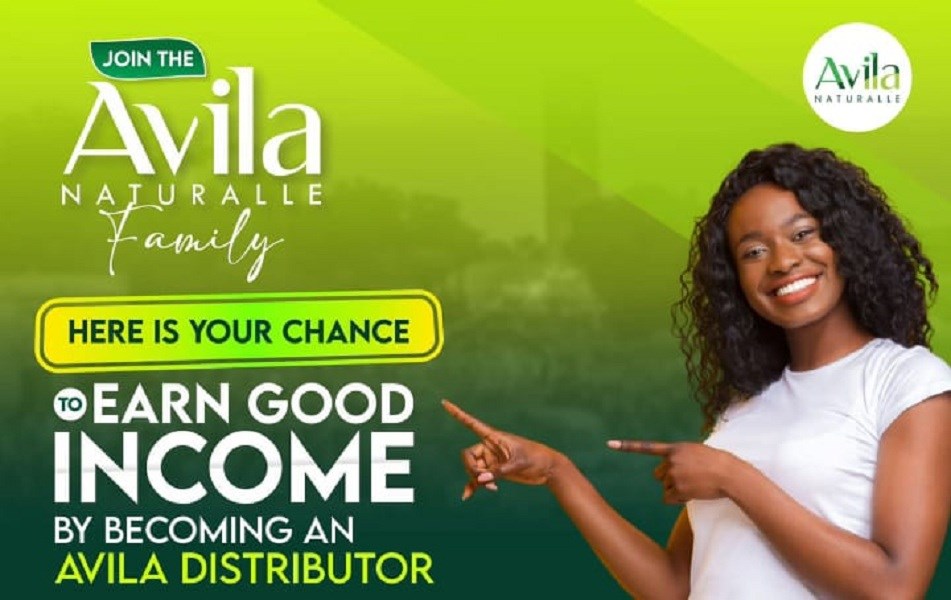 It is said the 'Become A Distributor ' initiative offers opportunities for a fulfilling and rewarding independent career as it provides a chance for new members to be their boss while making a positive impact on people's lives, and also, most importantly, allows new members to make a living and be self-reliant. "Members are able to earn a good income and are also empowered to promote the company's vision of good healthy living for all.
As said by our source, "By joining the Avila Naturalle family as a product distributor, you become an ambassador for their brand and products. You have the opportunity to build your own business, establish strong relationships with customers, and contribute to the well-being of others. As a distributor, you'll have access to a wide range of high-quality products that are in high demand, ensuring that you have a competitive advantage in the market.
"One of the key advantages of becoming an Avila Naturalle product distributor is the potential for a good income. As a distributor, you'll have the opportunity to earn substantial profits through retail sales, commissions, and bonuses". 
Interested individuals are informed to attend the upcoming May seminar, coming up on Thursday, May 25, 2023, at 42 Shobukola Street, Idimu-Ikotun Road, by 9 am, to learn practical steps on how to earn a good income by selling Avila products.
"Please note that attendance is completely free. As a bonus, the organization is offering free samples and exclusive discounts to those who sign up on the spot", added an Avila representative.
Individuals can also register for the seminar via WhatsApp at 08120354836.
2. 'Mama Rainbow' joins Avila Naturalle family as a brand ambassador
PRESS RELEASE
WITH so much excitement we announce our partnership with the legendary and highly respected veteran actress, Mrs Idowu Phillips, popularly known as 'Mama Rainbow'.
Mama Rainbow needs no introduction. With a remarkable career spanning several generations, from the then 'black and white' TV screens to 3D Screens, her talent, passion, and influence have touched the lives of millions of people around the world. 
Today, we are honoured to welcome Mama Rainbow to the Avila Naturalle family as a brand ambassador for the Avila Naturalle brand.
As our brand ambassador, Mama Rainbow personifies the essence of our brand, representing our values of consistency of quality and commitment to excellence. Mama Rainbow's ever-green dedication to her craft and how she puts smiles on the faces of Nigerians and the world over align perfectly with our brand's mission to inspire a healthier and happier world.
Throughout this partnership, our customers can expect exclusive and inspiring content, behind-the-scenes peeks, exciting collaborations, and so much more.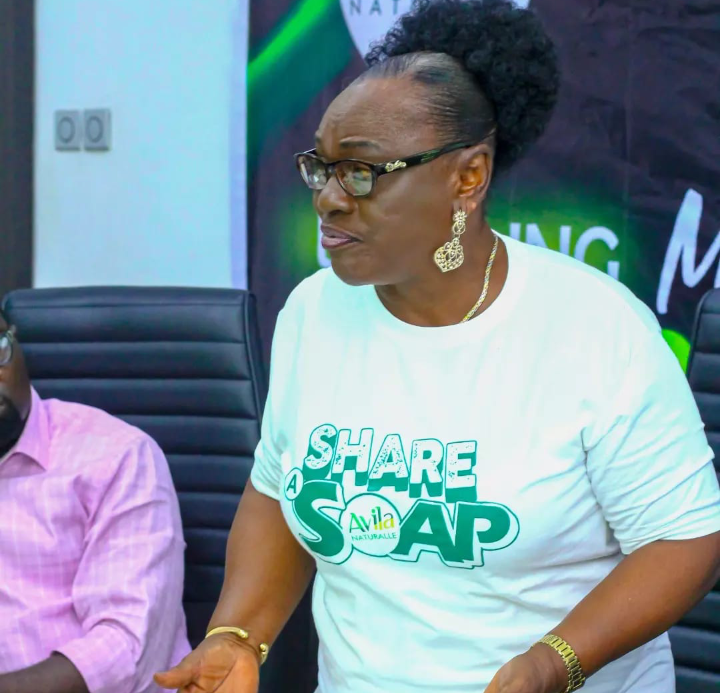 Mama Rainbow will provide an authentic and captivating perspective, sharing her personal wealth of experience and insights as we embark on this incredible journey of enriching lives.
We invite you to join us in celebrating this momentous collaboration! Get ready for a remarkable ride as we combine forces to create magic together!
Thank you for your continuous support. Join us as we welcome Mama Rainbow to the Avila family with open arms!
3. Avila Naturalle sponsors 4 community schools to attend ATLC 2023
AVILA Naturalle, a renowned food and skincare company nestled in Alimosho, has recently announced its sponsorship of four community schools for the upcoming ATLC 2023 (Alimosho Tomorrow Leaders Conference) as part of the organization's unwavering dedication to empowering education and fostering positive change within communities.
Alimosho Tomorrow Leaders Conference, a highly anticipated event packaged by Alimoshotoday.com, brings together educators, innovators, and thought leaders from around the world to share transformative ideas and strategies with community students aiming to create a better future through education.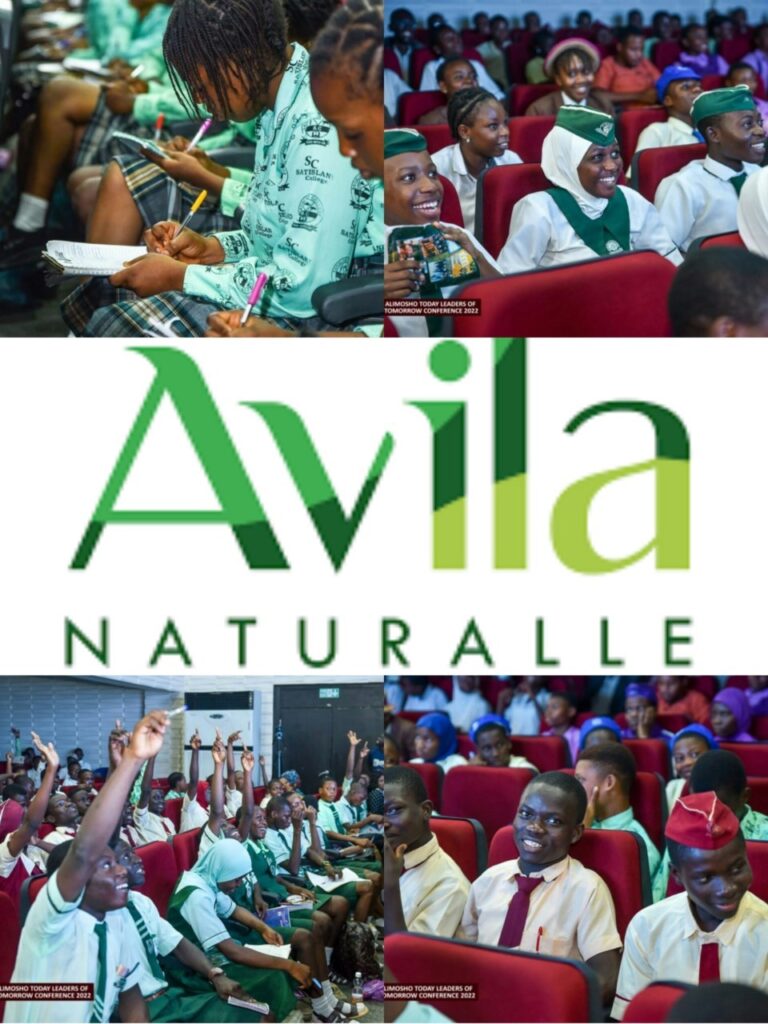 Avila Naturalle's sponsorship includes four community schools that have been carefully selected to make a tangible difference in the lives of young learners. The sponsored schools include Almondsprings College, GWAT Private College, Honeyland Private College, and Great Platinum College. These schools were chosen based on their commitment to providing quality education in their communities.
Avila Naturalle's sponsorship aligns with its broader corporate social responsibility (CSR) strategy. By investing in education, the company recognizes the pivotal role it plays in nurturing future generations and creating a more equitable society.
Commenting on the sponsorship, an inside source at Avila Naturalle expressed their enthusiasm, stating, "We are honoured to support these four community schools for ATLC 2023. Education is the cornerstone of progress, and we believe in empowering young minds to unlock their full potential. 
Avila Naturalle's commitment to education extends beyond this sponsorship initiative. The company has a history of supporting various educational programs and scholarships, demonstrating its dedication to making a positive impact on society.
As the ATLC 2023 approaches, the sponsored community schools are eagerly anticipating the positive impact of Avila Naturalle's support while showing their appreciation to the organization for sponsoring their students.
Avila Naturalle's sponsorship of four community schools for ATLC 2023 serves as an inspiring example of how corporate entities can play an active role in transforming communities and shaping a brighter future.