BLACK is beautiful, and even more beautiful if you are a woman who has discovered the powerful magic of black soap for daily skincare. Black soap is a gem and as we know it, black soap typically refers to African soap. Popular in countries like Ghana, Mali, and Nigeria,black soap is made from plant-based ingredients, including dried plantain skins, palm leaves, cocoa pod powder, and shea butter.
There are black soaps and there's Avila black soap
But here's the shocker! Not all African black soaps are created equal and their quality can vary. Some skincare products labeled as "African black soap" do contain additives or synthetic ingredients, diluting the very essence of 'black soap' for greedy gains. Other skincare products (a very few, actually) are honest and are manufactured to deliver on your skin the very many benefits of black soap; among such are Avila black soaps, six skincare gems manufactured by Avila Naturalle.
Not only does Avila Naturalle manufactures skincare products that are 100% natural, Avila Naturalle black soaps are known as purely natural, with nothing terrible added!
In this post down the line, I will share with you why Avila Naturalle range of black soaps should be a part of your daily skincare magic kit. 
Why Avila Naturalle black soaps rock
Avila black soaps indeed rock and I will put a bet on that! there are six of them; Papaya Black Soap, Moringa Black Soap, Neem Black Soap, Herbal Soap, Natural Black Soap L&G, and Black Soap Melanin. You can check them out at Avila online shop. Whichever you choose, they all deliver on the below benefits that help your skin glow and ever youthful to behold and admire.
1. Natural Ingredients loaded: Black soap should be nothing more than 'genuinely natural' and Avila black soaps proudly live by that expectation. Avila black soaps are made from natural, plant-based ingredients, and they don't contain synthetic additives, fragrances, or harsh chemicals that are skin wreckers. If your skin is the sensitive type, Avila Natural Black soap L&G should be your natural steal from nature as it is a special blend of natural goodness that does your skincare just right, leaving you nothing to worry about.
2. Gentle Cleansing: Yes, and this is very true with all six Avila black soaps! Their ingredients provide gentle cleansing without stripping your skin of its natural oils. In turn, this will help maintain your skin's natural moisture balance and prevent excessive dryness; a puzzle most commercial soaps have not been able to solve till date. I love Avila Moringa Black Soap specially, but that's me; any other one works.
3. Acne and Skin Conditions silencer: If you belonged to that class of women with acne-prone or problematic skin, Avila Neem Black Soap particularly can be a saviour in time. Avila Neem's components are fortified with antibacterial and anti-inflammatory properties that can help you combat acne and other skin conditions in no time. It work wonders when it comes to taking care of any form of skin issues such as rashes, eczema, or acne; and Avila Papaya Black Soap is known to prevent dead skin cells from clogging the pores, and also fade away dark spots, discolorations, and hyper-pigmentation. Papaya is also known to brighten the skin and gives it an even tone.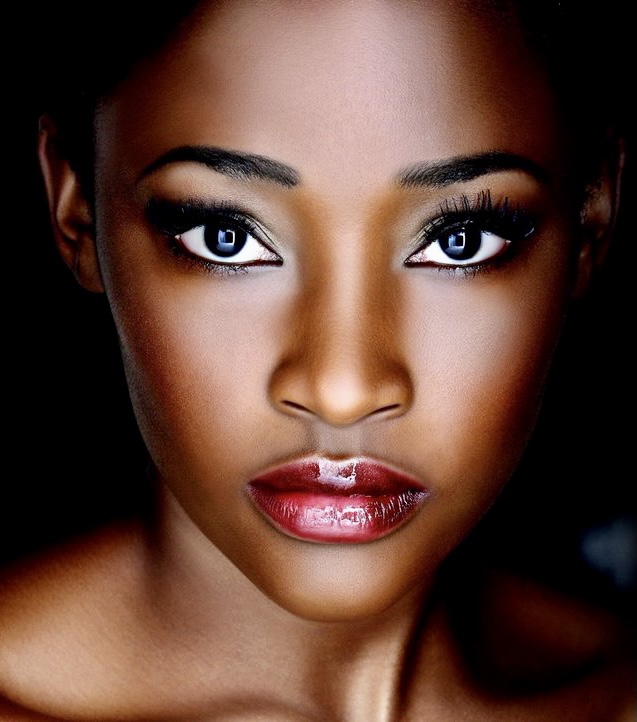 4. Exfoliation on point: The coarse texture of African black soap can provide mild exfoliation, helping to remove dead skin cells and promote a smoother complexion and Papaya Black Soap, as mentioned above, is formulated to stand in for you. However, it's important to use any black soap gently to avoid over-exfoliation. Doing this can irritate your skin.
5. Shea Butter locked in: African black soaps MUST contain shea butter, which is known for its moisturizing and nourishing properties. And that's one thing about Avila black soaps all together. They are generously formulated with shea butter to help you soothe your dry skin type, reduce inflammation, and promote skin healing.
6. Versatility: Avila black soaps can serve you as facial cleansers. They can also serve as a body wash and, interestingly, even as a shampoo. This is because their versatility makes them a convenient option for those looking to simplify their skincare and hygiene routines. It's most likely you belong to that girls' club, just as I am!
See what I mean?
Yes, Avila black soaps have numerous potential benefits.
But as with any skincare product, individual reactions can vary. I will recommended you do a patch test before using African black soap on your face or body, especially if you have sensitive skin or known allergies. And I wont forget to add also; if you're interested in trying African black soap, look for products that list natural, traditional ingredients and avoid those with added chemicals or fragrances. The good news? Avila Black soaps have saved you from the troubles.